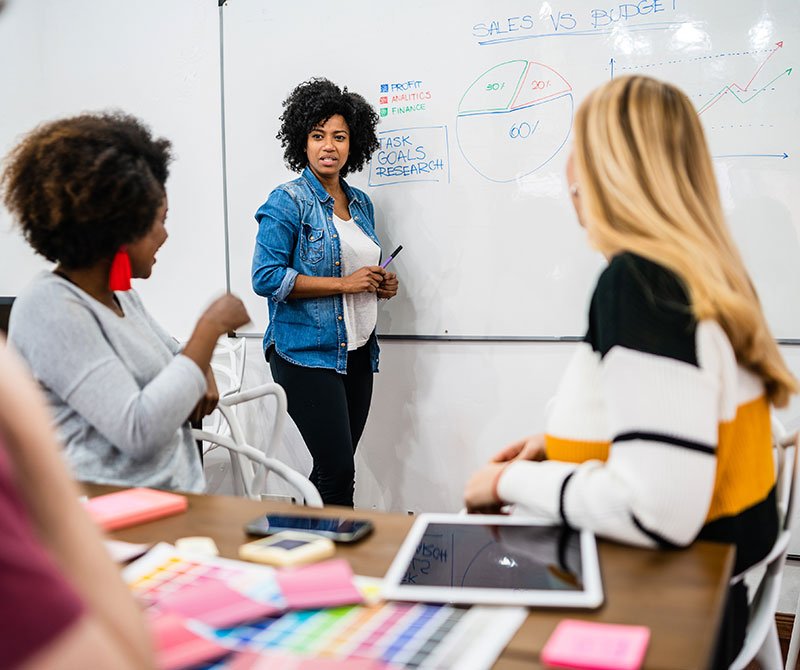 Eduad CRM for all Business
Many organization understand the importance of customer relationship management, and that is partly the reason why the use of CRM software is becoming more common.

According to statistics, customer relationship management (CRM) is expected to grow threefold within the next three years. Today, businesses are more concerned about serving their customers and providing the best customer experience possible. This, in turn, guarantees better profits and attainment of business goals faster than the competitors in the industry. In order to deliver better customer experience, business organizations need such tools as CRM software to help in solving complex business issues. These systems are considered more efficient and fast compared to the old methods of using business cards or using Excel sheets.

What can CRM do for your organization? CRM can help reduce costs and increase profitability by organizing and automating business processes that nurture customer relationships and satisfaction across all interactions—marketing, sales, and customer service. CRM solutions can deliver return on investment (ROI) through marketing automation, customer service, and sales force automation.


Tracking customer data in an organized way

Makes it easier to follow up with customers

Generating more conversions that translate into sales thus achieving faster business growth and success

Makes it easier to manage customer data since all employees are using the same system to counter customer issues and difficulties

Makes it easier to track conversions

Gives an organization a better understanding of all customer needs and wants from time to time since the system allows for easy assembly of historical data stored in the system
Whether for on-site assistance, technical support, or remote support, Cadera Infotech is here to ensure our customers' success and end-users' business productivity. We offer dependable, on-demand support options including 24/7 technical and remote support and 4-hour and next business day global on-site support in over 100 countries worldwide.


Business Process Management
This is a critical feature that helps in automating all internal processes, including document approvals and collaboration on complex projects that may involve several teams. Creatio offers a complete set of tools that will help in effectively managing all business processes like process modeling, monitoring, execution, and analysis. This, in turn, will ensure maximum efficiency in business process management within your organization.


Omnichannel communication
Customer portal helps to make case resolution process more transparent to the concerned customers since they can efficiently manage their user accounts and profiles to track the progress of their case resolution progress. The knowledge base also serves as a perfect resource for the customers to find solutions to their everyday problems without having to engage with the service agents. This is vital in reducing the workload on the service desk.


Personalized Email Marketing
This feature guarantees endless communication opportunities with bulk emails set in just a few clicks. Creatio comes with a built-in integration- Elastic and UniOne that allow for sending millions of emails to different recipients instantly! Besides, the system also allows you to set the exact sending time and keep track of the responses and engagement rates from each delivered email.


Contact Center
This is a feature to help with the management of daily tasks by customer service agents. It enables effective management using the pre-configured single window interface. Issues of case queues, multiuser communications, sharing of information via ESN ad monitoring own performance by service agents are made possible using the contact center feature.


360-Degree Customer View
A complete view of your customers is vital especially for building efficient, personalized communications. You should have every detail of your customers such as the industry, company size, noteworthy events, contacts' career history, and geography among other aspects to be considered in online marketing. All these will help to understand your customer preferences and allow you to deliver personalized communications.


Plan to Start a Project
Our Experts Ready to Help You